If you are considering knee replacement surgery and you are like most patients, you are a little concerned about post-operative pain and rehabilitation. In fact, the subject is well studied and "pain immediately after surgery" and "length of recovery" are the most common concerns among patients undergoing hip and knee replacement surgery.1
In knee replacement surgery, pain might be related to tourniquet usage.2-5 There are two key reasons why your surgeon's usage of a tourniquet may be of interest to you. Before we explore these, let's first make sure we understand what the tourniquet is and why it may be used.
Tourniquet Usage
A tourniquet is a device that places pressure on a limb, greatly reducing, or completely reducing blood flow to the extremity. In knee replacement surgery, it is the usual practice to place the cuff of the tourniquet on the upper thigh, preventing blood from reaching the knee. A number of benefits to tourniquet usage have been proposed:

A drier surgical field in which your surgeon can see clearly what he is doing6,7
Improved adhesion of the implant to the bone6,7
Decreased blood loss during surgery
While these are important benefits, tourniquet usage in knee replacement surgeries has disadvantages, too. There are reasons you may consider asking your surgeon about his or her tourniquet practice.
The Relationship between Tourniquet Usage and early Post-Operative Recovery
Tourniquet usage in knee replacement surgery is the subject of numerous studies. Several of these have identified a relationship between tourniquet usage and pain2-5, swelling3,8, and early recovery of mobility.2,8
Let's be clear: research shows that these tend to be short term benefits that equalize over time. In other words, if you underwent knee replacement surgery and your surgeon used a tourniquet, you may experience more pain than if he had not used one, but this difference would likely be short-term. However, like many patients, you may be eager to begin your rehabilitation to take advantage of your new knee, and your pain level immediately after surgery may be a serious consideration for you.1
Instances when Tourniquet Usage is Not Recommended
While tourniquet usage can be related to pain, swelling, and early recovery of mobility, its usage is not recommended for certain patients with the following conditions9:

Obesity
Calcific arteritis (a form of vessel hardening)
Severe peripheral vascular disease
Presence of a vascular graft that is located in the tourniquet area
History of pulmonary embolism and recurrent deep vein thrombosis (DVT)
History of patent foramen ovale
Increased risk of hematoma, especially when wound drains are not routinely used
If you have one of the conditions above, you may consider asking your surgeon how he plans to use the tourniquet in your procedure, or identifying a surgeon who has experience operating without one.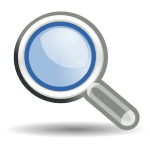 Tip: One manufacturer, Medtronic, has a list of surgeons who have reduced their tourniquet usage in knee replacement surgery. Go to the Medtronic page then click 'Find a Surgeon Near You'.
Sources
Trousdale RT, McGrory BJ, Berry DJ, Becker MW, Harmsen WS. Patients' Concerns Prior to Undergoing Total Hip and Total Knee Arthroplasty. Mayo Clinic Proceedings, 1999;74:978-982.
Abdel-Salam A, Eyres, K. Effects of tourniquet during total knee arthroplasty. J Bone Joint Surg Br. 1995; Vol 77-B, Issue 2, 250-253.
Barwell J, Anderson G, Hassan A, Rawlings I. The effects of early tourniquet release during total knee arthroplasty. J Bone Joint Surg Br. 1997; 79:265-268.
Vandenbussche E, Duranthon L, Couturier M, Pidhorz M, Augereau B. The effect of tourniquet use in total knee arthroplasty. Int Orthop. 2002; 26(5):306-309.
Worland RL, Arredondo J, Angles F, Lopez-Jimenez F, Jessup DE. Thigh pain following tourniquet application in simultaneous bilateral total knee replacement arthroplasty. J Arthroplasty. 1997; 12(8)848-852.
Smith TO, Hing CB.Is a tourniquet beneficial in total knee replacement surgery? A meta-analysis and systematic review.  The Knee, 2010; 17:141-147.
Rama K, Apsingi S, Poovali S, Jetti A. Timing of tourniquet release in kneearthroplasty. J Bone Joint Surg am, 2007; 89:699-705.
Li B, Qian QR, Wu HS, Zhao H, Lin XB, Zhu J, Weng WF. Zhonghua Wai Ke Za Zhi. The effect of tourniquet use on hidden blood loss in total knee arthroplasty. Int Orthop. 2008; 46(14):1054-7.
Thornhill, T. 2011 Specialty Day Meeting of The Knee Society. DEBATE: Tourniquet Use: During Cementing Only, if at All.
Filed Under: Knee ReplacementKnee Replacement, Resurfacing, Revision
More Knee Articles & FAQs