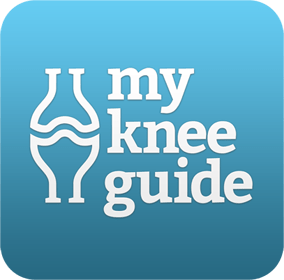 My Knee Guide is your interactive and comprehensive resource for knee replacement surgery.
You can access My Knee Guide anywhere you go either on the website (www.mykneeguide.com) or on the free iPhone app (itunes.apple.com/my-knee-guide).
Customize your own surgery timeline, learn all the necessary information about knee arthritis and knee replacement and read stories from patients just like yourself, and add your own experiences.
Created by a board certified orthopedic surgeon.
Free unrestricted access to My Knee Guide on the iPhone app or on the internet.